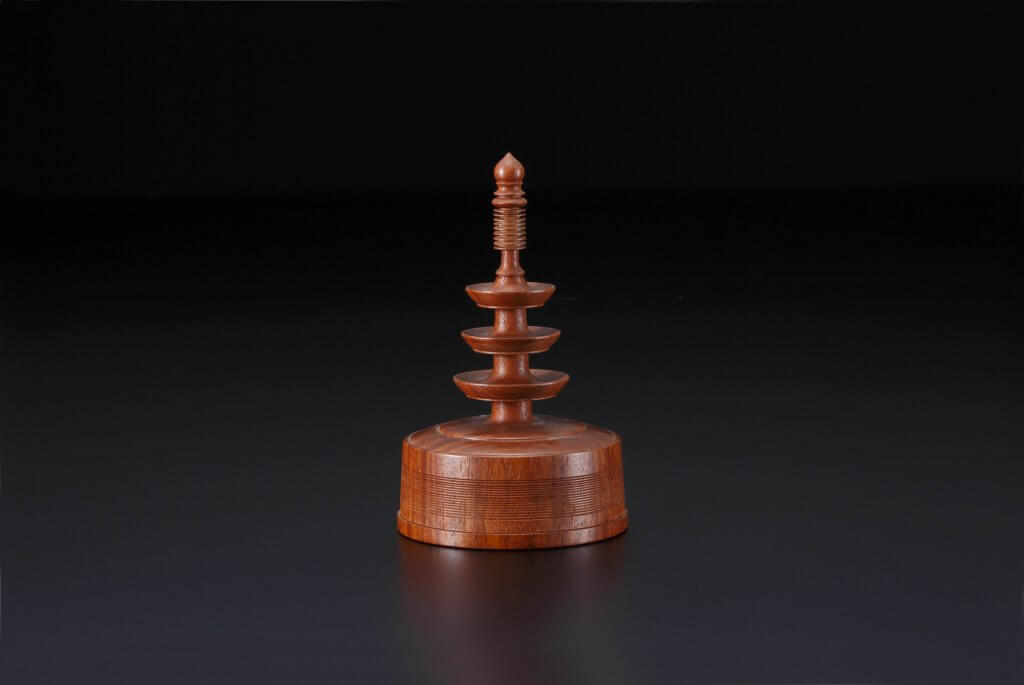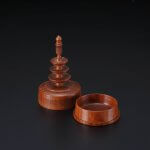 Chinese Quince Three-Storied Pagoda
Uesugi Manju
Hard Chinese quince wood was shaped by a potter's wheel to create this piece. The shape of the three-storied pagoda was carefully balanced.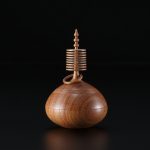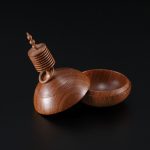 Yûkan Incense Container
Uesugi Gakusui
Both parts of this piece of lathe work (rings and incense container) were made simultaneously from a single block of red sandalwood.
7.8cm5cm