Woodturning (lathe work)
Bowls, trays and natsume (tea canisters) are produced by shaping a block of wood on a lathe machine with the help of cutting tools.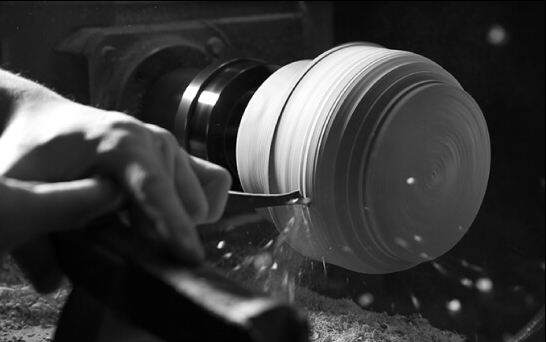 Sashimono (joinery work)
Boxes and square trays are made by joining wood boards together in various combinations.
Base preparation (cloth applying and sabi undercoat)
The delicate wood core is strengthened by application of hemp cloth. Then, sabi undercoat (a paste created by mixing clay powder or polishing powder with water and unrefined urushi lacquer) is applied with a spatula over the surface of hemp cloth, before being dried and polished. The process is repeated several times for added reinforcement.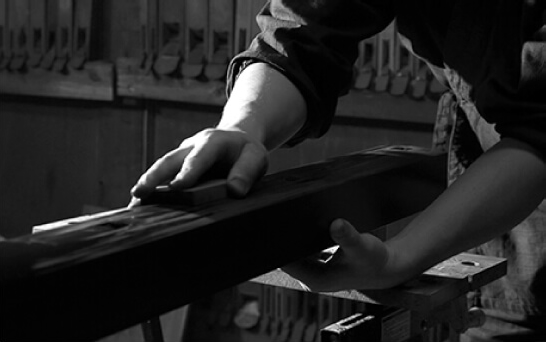 Lacquer coating
This stage consists of applying urushi lacquer over polished sabi undercoat. It is divided into 3 steps: base coating, intermediate coating and final outer coating.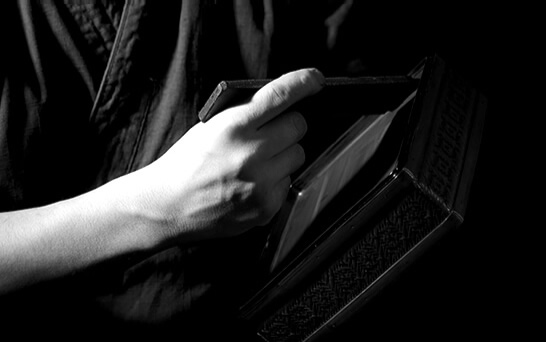 Maki-e
Maki-e is a decorative technique of creating picture patterns on the surface of a lacquered piece. Patterns or characters are first drawn with sticky urushi lacquer, and then before they dry, gold or silver powder is sprinkled over them.
Hiramaki-e (flat maki-e), takamaki-e (relief maki-e) and togidashi maki-e (burnished maki-e) are three major techniques of maki-e decoration.
Kintsugi
Kintsugi is a technique of repairing broken or cracked pottery by glueing the damaged pieces together with urushi lacquer and sprinkling gold powder over for decoration.