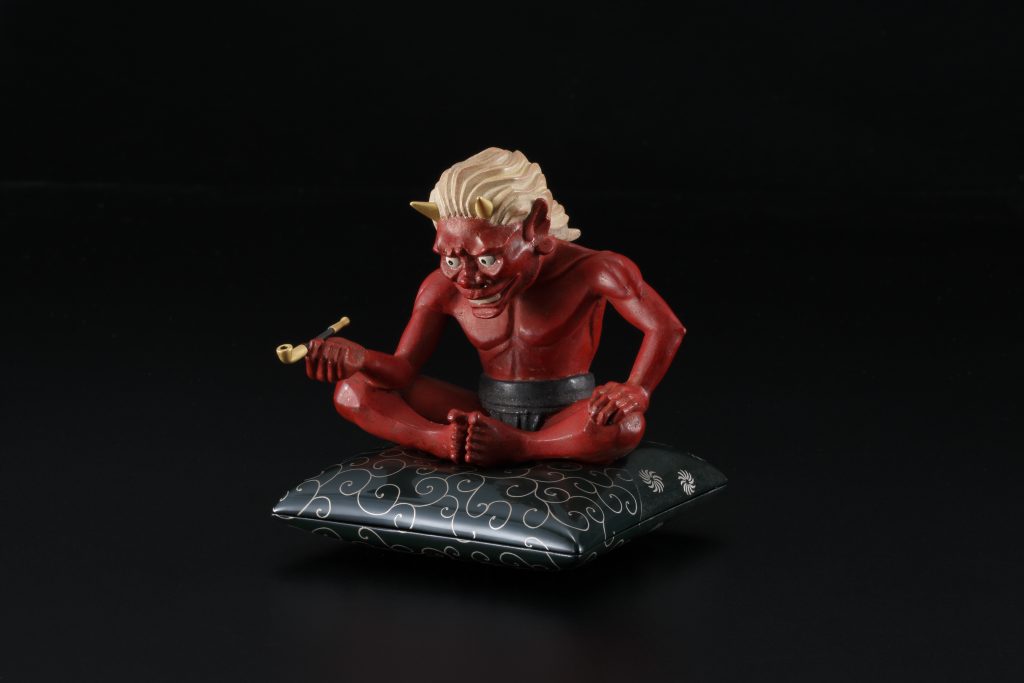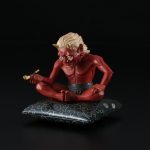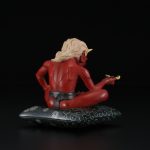 Incense Container "Demon's Zabuton"
Uesugi Gakusui
The figure of a demon sculpted in hinoki wood was covered by multiple layers of coloured dry lacquer powder. Demon's horns and smoking pipe were sprinkled with gold powder. His zabuton (flat floor cushion) is decorated with arabesque patterns on silvery background.
10cm11.5cm11.7cm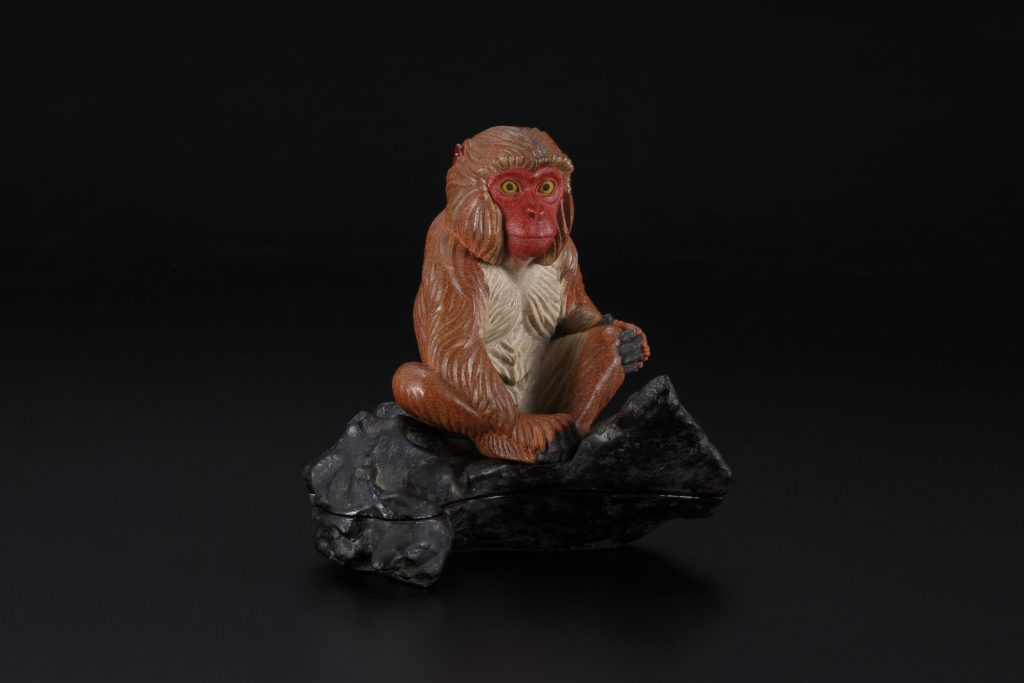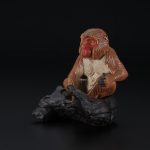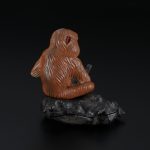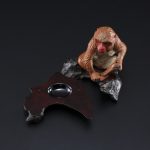 Monkey-shaped Incense Container
Uesugi Gakusui
This piece was created by multiple applications of dry lacquer powder over a miniature monkey made of hinoki (Japanese cypress). The details of monkey's figure like the lie of fur or facial expression were then carved in the layers of hardened dry lacquer powder.
10.7cm11.8cm12.5cm